Right now you're probably thinking – What is Instagram TV IGTV and should I care about it or forget it? Is it a YouTube killer? A variant of Instagram Stories or Instagram Live?
Let's agree on one thing – the future is video. The total hours of video produced per day is increasing day by day on all social media platforms.
I've been focusing on building my brand and audience on Instagram for a few weeks now. The engagement on Facebook is almost 0 and you have to pay to have your content placed in front of your target market.
Facebook has said openly that people will see more content from "people they care about" in their stream. The cost of advertising is going up and up.
A few months ago I launced a successful webinar. When I was ramping up my ad spend, my ad account was shut down. I tried to have it re-opened, but no chance.
Instagram is owned by Facebook, and here's what Mark Z said about video last year.
"I see video as a mega trend, same order as mobile," said Facebook CEO Mark Zuckerberg on an earnings call on Wednesday.
You can either get started with Instagram TV in the ordinary Instagram app or download a separate Instagram TV app. Here is how that app looks like in the Google Play Store.
What Is Instagram TV IGTV?
I downladed the new app, but I also have the Instagram TV in my ordinary Instagram app. You see the orange icon on the top right corner on the picture below.
The first time you start IGTV, you have to activate your channel. You do that by clicking on the wheel in the middle on the right side. You can see it has your profile picture.
After that you enter your channel and can see other people's videos. It's not easy to see, but there is a + sign on the middle right side you can use to add your video. Yes, you can only add videos that are already recorded and in your phone's gallery.
Your videos need to be between 15 seconds and 10 minutes. Soon you will be able to upload 1 hour videos and maybe it will be unlimited in a few months. I'm sure the Instagram TV IGTV team will have to tune their platform to handle the explosive video upload that will happen now.
Before you go and give Instagram TV a try, I hope you will connect with me on Instagram.
Message To Entrepreneurs @messagetoentrepreneurs on Instagram
The engagement you get on Instagram is SO MUCH higher than on Facebook. If you want more engagement on your content, you will sell more of your products and take your first steps to independence.
That's why I recommend that you get this Instagram Cheat Sheet now so you don't waste more time on trying to figure out Instagram. Follow a proven formula instead.
GET LEADS WITH INSTAGRAM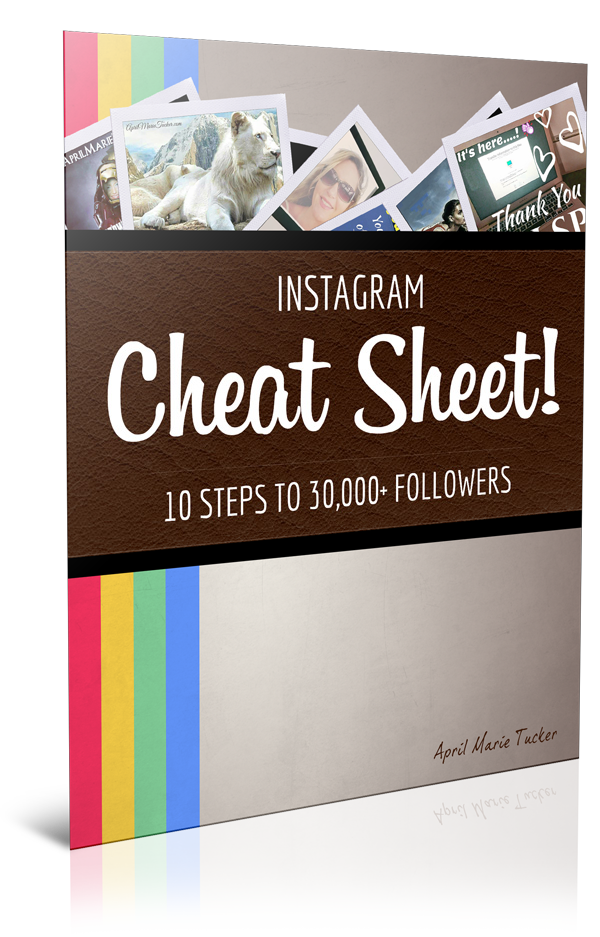 FREE Instagram Video Demo & 10-Point PDF 'Cheat-Sheet' to help you get 21+ Red Hot Leads Per Day for YOUR Business!
Here's the official Instagram blog where they launched Instagram TV IGTV.
Was this article about What Is Instagram TV IGTV? Drop me a comment below if you got value. Feel free to share this with your team mates that should know about this.
More Resources For Your Success:
10 Successful Recruiting Strategies ebook: The #1 Secret To What To Say To Your Prospects, So They Will Beg You To Enroll Them In Your Business, Even If You Are Brand New With No Results Yet
How to do Cold Market Prospecting On Social Media: Never run out of people to talk to about your business without leaving your home.
Join the 3% Who Make Real Money in Network Marketing: FREE 12 Minute Video Reveals the Raw Home Business TRUTH, and What it Takes to Join the 3%
Thomas Andre's Helping Entrepreneurs And Network Marketers To Have Success
Skype: aatham (name: Thomas Andre Molvig)
Email: thomas.andre(a)molvig.no (replace (a) with @ when sending email)
Looking for a passive income business so you can have more time for fun and family, but don't know where to start and how to succeed? Then you must watch this on-demand webinar where I explain how I did it and you can too.
PS: Haven't made any sales yet, or would like to increase your sales? This Course will help you (and it's on sale for a limited time)
If you enjoyed this post about What Is Instagram TV IGTV, feel free to share with others who should know and leave me your feedback in the comments below.