Salespeople are always asking me for the best closing techniques that work when talking to their most important prospects. Here are the six I have found that work the best time and time again.
When you have learned to master how to find, invite and present you business to prospects, it's now time to learn and master how to do a successful closing.
Do you fail to close most of your prospects? Do you feel insecure and become silent in the most important and critical moment in your recruiting process? Are you starting to think it must be something wrong with you or your company?
Here you can read my requrements to a part time business. If you have the same goals, we can connect here.
I know how you feel. I've been there. It's frustrating. You have spent so much time finding, inviting and presenting, only to see that it was a waste of time when you don't close the deal.
Don't worry. It's not too late to learn the necessary skills and increase your closing sales statistics.
On the same note you need to understand that there is no sales scripts that close every deal.
First let's look at the worst sales closing techniques which you must avoid.
1. Avoid weak posture. Don't have low and staggering voice. Don't look down when talking to your prospect. Instead have your head up, chest forward and sholders back. Your voice must be clear and firm. You may not know this, but prospects will say yes or now based on your posture.
2. Don't ask "what do you think?" when you're done with your presentation. You lose control and give no direction to the conversation. You must stay in control.
3. Don't change the way you work or the system you use when someone comes up with a "great" idea. Innovation is not the way to go. Be confident and say "when you get to my income level, you can bring your ideas. In the meantime we do it my way." Act like you are successful if you are not.
4. Don't tell your story as a person that is struggling and complaining. Your prospect will turn into a complainer as well. Tell your story as being successful. Do what you would have done if you were successful. Then you will become successful.
5. Don't narrow your options by learning a closing script and think you will get away with it. If you only have one or a few scripts you will not know what to say when your prospect ask something outside the script. You need to have the right mindset LINK and you will say the right words to stay in control.
6. Don't talk too much. Amateurs TALK bla bla bla. with no break and no breathing. They talk about their company, website, join, talk, THROWING UP ON THEIR PROSPECT. Instead you must listen, ask questions and tell stories over and over again.
7. Understand that your past will define your future. If you have a history with your prospect that is not to your benefit when recruiting him/her for a business, it may influence your success-factor. Why? People join people (you) – not businesses. Have the mindset that you have something that the other person can benefit from, hence you are in charge.
8. Don't say please. That is called (or at least perceived as) begging. You will never build a business on begging. It is ok if someone doesn't join. Not everyone is an entrepreneur. Learn to be ok with that and you will be better at recruiting people to your business.
Before I used to chase people to join my business. Then I was introduced to Attraction Marketing and everything changed. Click here for your FREE Attraction Marketing Boot Camp and receive step-by-step instructions on how to ATTRACT prospects & customers to your business!
Now, lets do a small exercise. Put yourself in the person you think have the best posture and imagine that you are the person doing what this person is doing. Visualize that you are looking at YOURSELF doing what you like about this person. How did that make you feel? Do you think you will be able to practice and practice until you master these skills? In the meantime you can act like it.
The most powerful and influencial people ask amazing questions. Questions are your most powerful tool.
You must act as (before you become) a successful person, so, let's look at the best questions to ask when you want to close a sale
Work harder in being more interesting in them than being an interesting person yourself.
Act as an consultant. Ask to be able to understand their needs – like a doctor asks his patients.
Here are the Top 6 best sales closing techniques I use.
Q1 What did you like BEST?
This will determine the level of interest. Wait for the answer. Any answer is a good answer.
Q2 On a scale from 1 to 10 1 is no interest and 10 is ready NOW. Where are you?
Remember that your prospect doesn't want to be too positive.
Everything over 1 is good for you.
If 1 -> tell me more, tell me your story, I really want to hear it. Make sure not to interrupt, even if it takes one hour.
If 2 -> you have work to do. They need to understand things better. Schedule a new meeting for more detailed information.
If 3 to 10 -> Say: "Looks like you're ready to join. Don't say it as a question. Say it as a statement. Then continue to question 3.
Q3 Income per month
"- Hypothetically/off the record/just between you and me: if you were to get involved in this opportunity on a part time basis, approximately how much would you need to earn in order to make this worth your time?"
Any number is OK. Do not give them a number. Shut up and wait for their answer.
Q4 Hour per week
"- How many hours per week do you thing you realistically can committ to develop that kind of income?" Wait for ansvar
Q5 How many months
"- For how many months would you committ to work x hours per week to get that income?"
Q6 If I …… would you ……..?
"- If I could show you how to earn x, working y hours per week, for z months, would you be ready to get started?
GET FREE LEADS WITH FACEBOOK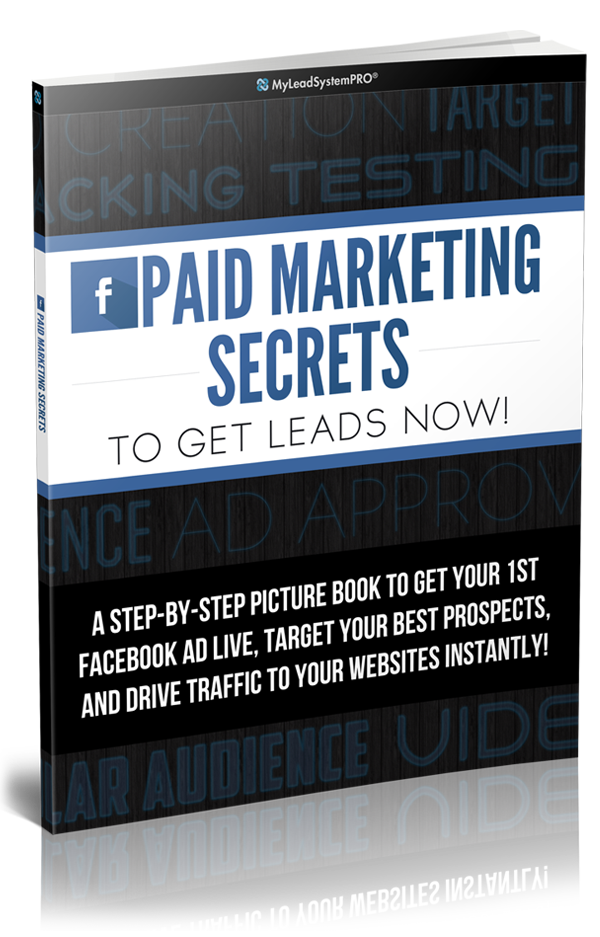 FREE Download: INSTANT ACCESS to a 21-Page PDF Report! Get Fresh Leads & Make More Sales via FaceBook starting TODAY
If they give you a very high number, you will be a consultant and tell them that they need to change one or more of their number. Remember that you need to set the right expectations to your prospects.
These are only a few tricks I learned when I attended an ELITE training hosted by Eric Worre from Network Marketing PRO. If you would like to join me on his next training you can get a discounted ticket from me. Just use the contact form here and I'll get back to you.
Afraid of objections? Objections barely come up when you do it this way. If it does, you listen, relate, ask question until there are no more objections to talk about. Read my step by step script on how to handle objections in MLM or Network Marketing.
Got value from this post about Top 6 Best Sales Closing Techniques in Home Business? Then we would LOVE for you to comment below and share.
Research has shown that when you share my post, the universe will start to bringamazing things to your life 😉
P.S! Are You Ready To Take Your Online Business To The Next Level With Webinars? Check Out "The Ultimate 7-figure Webinar Presentation Formula Here!
P.S.S! MILLION-DOLLAR EARNER STEPS OUT OF THE SHADOWS, SAYS:
"Everything You Thought You Knew About Building Authority Online is Wrong… Wrong… WRONG!" That's why I took this course and became an authority in my company.