Do you have a strategy for your business or do you go where the wind takes you?
Are you looking for The Top 10 Strategies To Supercharge Your Network Marketing Business?
Are you ready to make this year your best year ever? Are you ready to step up in your business?
Are you tired of not having any progress and not making any money?
Or are you doing really well in your business and ready to make it even better?
Are you an experienced marketer or brand new?
It doesn't matter where you are – only where you're going – and with a strategy in place you will know where to go.
These 10 + 1 bonus strategies will help you to take your business to the next level – in a professional way.
Here are the top 10 strategies to supercharge your network marketing business
If you read to the end of this page, I will give you one more strategy as a BONUS.
1. Personal growth. This is really what this business is all about. You need to understand that the most important product you have is yourself. You are responsible for your own growth strategy.
– Be a lifelong learner who doesn't stop learning whey you start making money.
– Reading books is important. There are many relevant books to read that will make you grow.
– Listening to podcasts or audio books is my favourite way of consuming content. Here are my favourite podcasts LINK
– Watching videos and attending webinars are more and more common. Would you like to know how to do your own webinars? Here is how.
– Attending events will brand yourself as an authority in your niche. See more about events later. It's important.
– Associations. Who do you associate yourself with? Remember that you will become the average of the five people you spend the most time with. Identify the people you want to become, and start associating yourself with them.
– Budget for personal growth. No budget – no action. Set a budget for how much you will spend on personal growth this year. Take two minutes and decide on a number now. Do the same for your team.
GET FREE LEADS WITH FACEBOOK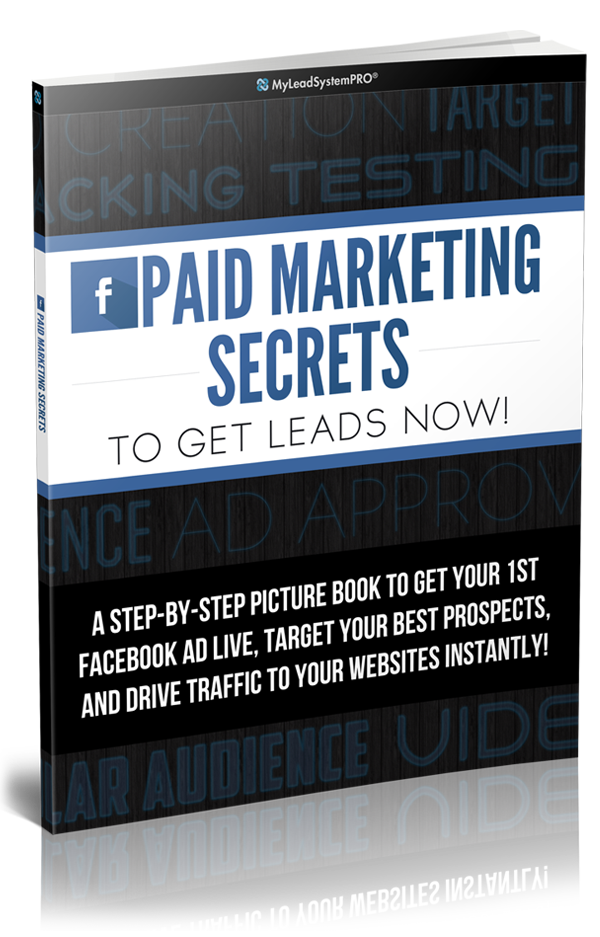 FREE Download: INSTANT ACCESS to a 21-Page PDF Report! Get Fresh Leads & Make More Sales via FaceBook starting TODAY
2. Network marketing skills
– Finding people to talk to can be difficult or easy. If you don't know where to start the best place to start is over at Eric Worre Network Marketing Pro and his memory jogger
– Inviting people without pushing them is very important. Would like to know how to invite? Check out my successful recruiting tips.
– Presenting your business in a professional way and having control of the conversation afterwords are very important. Here is what you must say when you're done with your presentation to be in control and get a positive response and you need to understand that you are the messenger – not the message.
– Follow-up is the way to make a good business even better. The fortune is in the follow up. Just send a message: Hey, have you had time to look at what I sent?
– Closing the deal is not easy if you don't know what to say or how to do it. Here are my most successful closing techniques.
– Getting started in a proper way will decide if the person will quit or not in three months. Start by giving the person homework and you will soon discover if the person is willing to focus on the business or not.
– Promoting events all the time is key to keep your team inspired and motivated.
Now, rate yourself on these skills. How well do you master these skills? Be honest. That is the only way to identify where you need to improve.
In order to become a network marketing professional, I attended a full 3-day training seminar with the authority Eric Worre this year.
3. Product or service
– Be a passionate ambassador for your product. Whenever you have the chance, be an ambassador. One of your ways of thinking as an ambassador is to tell yourself "I am the brand".
– Public use of your product or service shows the different ways your product can be of benefit. Doing it in public means that you are not hiding anything and that you are proud.
– Training yourself and your team on the product means that knowledge is power and brings confidence. When you have members that are insecure about your product you will never see them promote the product.
– Gather customers for an event or training. Being part of something that is bigger than themselves will be a positive experience for them. After all we like to see that other people are doing the same.
4. Time management
– Treat your business as a job – not as an business owner. A business owner can very easily think that he can decide to do nothing since he is the owner. When treating it as a job you cannot decide to be lazy.
– Set hours that you must work and be efficient in your business. This goes without saying if you treat it as a job. If you don't set hours, you will do what is the easiest – nothing.
– Work in 15 minute intervals if you are in a time squeeze. You can do a lot in 4-5 15 minute intervals in just one day. One very important part of talking to prospects is to be busy and it will go very well with working in 15-minutes intervals.
– Fiercely protective of your time. Friends will ask you to go to a movie, hang out in the bar and 100 other things that will not bring results in your business. When this happens, ask for their understanding by telling them that you are passionate about your business, you have decided to achieve your goals and so on. If they are real friends they will support you.
5. Consistent method of operations
– Daily activities. Not sure which activities to focus on? Then you need to look at my blog about having the $500 mindset that will skyrocket your business
– Plan your day
– Personal development is something that you need to do for at least one hour per day
– Product knowledge
– Sharing the product with at least 5 people per day
– Sharing the opportunity with at least 2 people per day. Remember – you are looking for people who are open to hearing about your business. You are not looking for people you think will join your business. When you have this mindset you will emotionally detached from the outcome and able to be a consultant that will help your prospect.
– Promoting events can be done in many ways and it needs to be done.
– Weekly
– Plan
– Monthly
– Plan
– Yearly
– Plan
We are now half way in the Top 10 Strategies To Supercharge Your Network Marketing Business and I hope you got value so far.
6. Duplication is what will make you financial independent
It doesn't matter if it works or not – what matters is that it duplicates. Never do anything that your team members cannot duplicate.
– Simplifying is the key to our business. You will see that the top leaders in your company focus on the simplest benefits of your product.
– Tools provided by the company must be implemented in the whole team in a way that all of them can teach a new person the same.
– Systems that you use for emails, social media etc. must be easy to duplicate.
– Fight complexity so you can focus on the activities that generate the highest revenue for you and your team -> prospecting.
– Do not add to presentations. It will grow and grow until it's out of control. Just imagine if your company updates their information and you have to go back and update your own "creative" documents, presentations etc. Instead of being a leader doing what you want your team to do, you will end up only working on your own marketing material and training your team difficult systems and tools.
7. Events
– Meetings Make Money. I meet and present to my team and new members locally every Tuesday. It creates a routine and I don't have to tell everyone when there is a local meeting – they already know that it is every Tuesday.
– Annual conventions are important to get the big strategy and to connect with the top leaders in the company. For every person you bring to the annual convention, you will earn $1,000 per month from that person.
– Quarterly
– Regional
– Local meetings – make it a predictable routine to support your local team.
– Home
– Online meetings and presence. As a father of two girls and a wife working shifts, I cannot be out meeting people every evening. Instead I can be productive and recruite and attract people through social media.
Here you see me speak at a company event.
I always bring my best team members to the yearly event. No surprise – they all have their best week after the event 🙂
If you would like to learn how to attract people TO YOU instead of you chasing them, you must have a look at this Attraction Marketing Formula.
8. Communication
– Strategies need to be communicated to your team and you need to figure out which tool you can master and that your team can duplicate.
– Email. I use Getresponse to send out emails to my newsletter subscribers and when I have something that I need to inform my team members. If you are looking for an email system, you can get a $30 discount by using my affiliate link to Getresponse. Here is how to get started with Getresponse.
– Social groups. You can create a secret group on Facebook where all your team members and their members are invited. It's a great platform to share and discuss. Let me know if you need any help.
– Phone
– Chat like WhatsApp or Facebook Messenger are free and popular platforms.
– Text
– Webinars
– Videos
In order to communicate with my team around the country and internationally, I have learned how to do webinars. If you would like to know how to do webinars, you can learn how to grow your business using webinars here.
9. Mapping your year
The year has twelve months and you need to at least map important events in your calendar
Have months where you focus on different areas of your business. It can be split into:
– Recruiting
– Customers
– Contests
10. Campaigns
Distributors get lazy. Especially if there is no competition between them and prizes to be won. It's your responsibility to do campaigns. Don't expect your company to do that.
Campaigns can be focused on many areas of your business, i.e.
– Product
– Recruiting
– Home meetings
– Conventions
– Tools/systems
You should have a competition that everyone can win. Last month I did a competition where the person that got the most new members won and the person that had the highest increase of members in per cent won. That allowed for new and experienced members to win.
Here are the two winners of my Christmas campaign last year.
I promised you a BONUS, and here it is.
11. BONUS: Success Loves Speed
Go outside your confort zone and do a burst of activity. A plane will not take off with 50% trottle – the same goes for your business. Invite your team and do it together. It will create energy that you've not experienced before. Here are some ways of creating a burst of activity:
– Evening meetings (4 hours)
– Take a day off work or use the weekend (12 hrs)
– Week (Be crazy)
– Month
– 90-day game plan
The last two are for full timers and the first three for part timers.
RARE PROFIT SYSTEM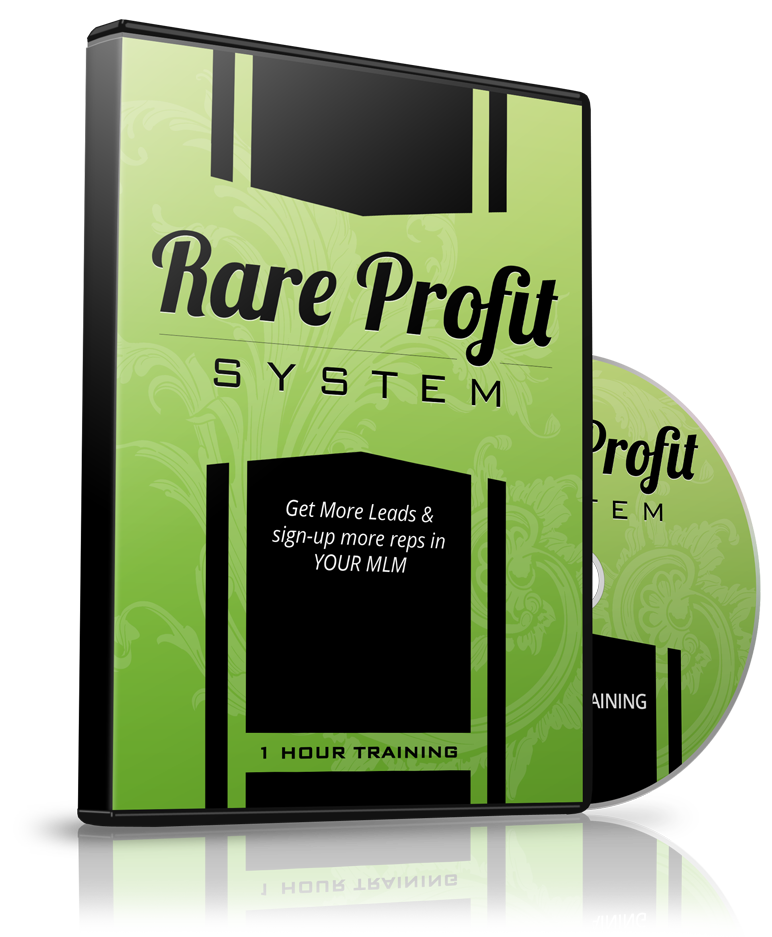 NETWORK MARKETERS: Simple System PROVEN to help you Get More Leads & sign-up more reps in YOUR MLM - See PROOF
Got value from this post about Top 10 Strategies To Supercharge Your Network Marketing Business? Then we would LOVE for you to comment below.
Which of the 11 strategies is your favourite?
Research has shown that as you share my page, the universe will start to bring amazing things to your life.