Do you have an ambition to become a network marketing leader with you own team in your network marketing or mlm company? Then you need to learn how to get your team members to attend every company event.
There is a rule of thumb that for each person you bring to an event, you will earn $1000 from that person.
Last year my company arranged for an international elite training for everyone who was or wanted to become a leader in our company.
The training was held by Eric Worre from Network Marketing Pro.
At that time I did not have my own team. I was one out of a few joining my sponsor. The only one I managed to join was my dad.
I also brought my wife and two kids on the trip.
At the end of the semiar, we were told that Eric Worre was returning next year and that if you bought 10 tickets you would get a VIP ticket.
I had made up my mind. I was ready. Ready to step up and be a network marketing leader.
One thing you may struggle with is to understand that you have to BE a leader before you become one. You have to ACT as a leader before you become one.
Why?
Because it´s the fasts way to become a leader.
The next time you do something important in you business, you ask yourself: If I was a leader today, what would I do or say in this situation.
What you will see is that you will do and say something different than you first planned.
Your mindset has to be trained to be a leader´s mind.
Here is why network marketing events are VERY important for your business.
THE TOP EARNER FRAMEWORK?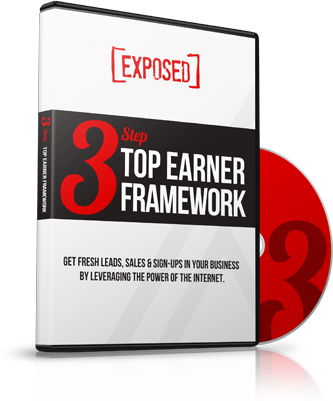 FINALLY Unlock the 3-Step Framework and Learn How to Get Fresh Leads, Sales & Sign-Ups in YOUR Business Leveraging the Power of the Internet.
I now had 10 tickets and the only person I hoped would join me on the next seminar was my dad.
It was time to step up and act the way a network marketing leader would act in this situation.
I first planned to get home, rest a few days and then start to ask people if they would join me for the next Eric Worre training.
Would a leader do that? No!
A leader would start to invite people immediately, sell the 10 tickets at a profit, and buy 10 more if they were sold out.
So I started to recruite immediately in the next lunch break. I had also maximized my credit card limit to afford the tickets.
Here is how I recommend you to get started.
Start with the people you felt were a little bit curious about your current trip. Team mates or friends who wished you good luck and were interested in hearing how it was when you came back.
You may also want to attend non-company events to promote yourself and connect with more successful people.
For these events you may get help from my article on ice breakers on networking events.
After all Eric Worre is the best trainer in the industry and who doesn´t want to attend his training….?
The first person had an excuse regarding exams the week before the event and a birthday she had to help with the week after.
Hm…
I replied:
– I see. Just hypothetically, what would you have to do if you had to attend this training?
She replied:
– I will have to finish my baking for the birthday in advance and have someone store it for two days. Actually, I think that will work. I´m coming to the event 🙂
6-FIGURE RESIDUAL INCOME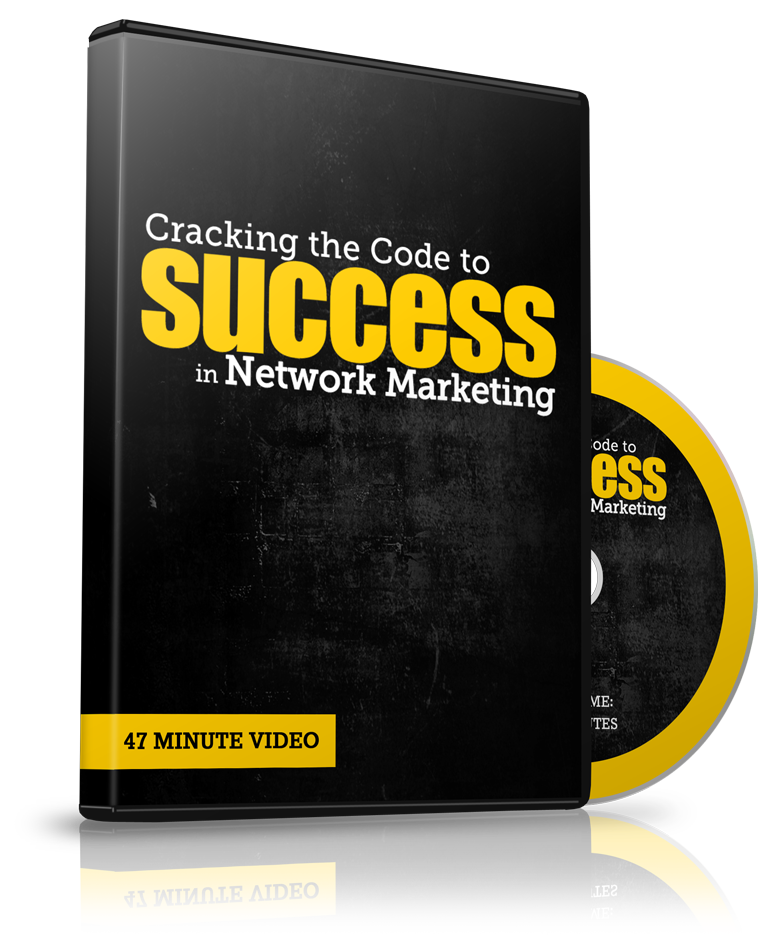 FREE TRAINING: 25+ year MLM vet wants to give you the 17 irrefutable laws to build a 6-Figure Residual in YOUR company.
In the beginning of all my presentations the next 8 months, I always promoted the next event. It is so important that you do that, because it will not only bring more people, it will also make you an AUTHORITY before you are one.
People follow people who are authorities and you will experience much more success by promoting you as one today!
And so I continued until I had recovered my cost and brought 7 people to the next event.
A few days in avance you start connecting with leaders in your company that you know will be on the training. You tell them that you´re excited and as if they are excited.
For sure they are, and you have a good connection going. Then you ask them if they plan to have dinner and if it´s ok if you bring your team to the same restaurant.
99 our of 100 leaders will welcome you and you promote yourself as a network marketing leader.
To prepare your team you can start a Facebook page or Messenger group chat.
Run a competition in the group chat that is relevant for your company and the seminar.
If you´re going to Eric Worre training as we did, you can ask how many steps it takes for you to become a network marketing professional.
Yes, the answer is 7.
Most of you will have to travel to the training and you can start by publishing a good morning greating and asking where people are.
When you´re more people traveling from the same town or area, you can coordinate transport. It´s good to start the social part as early as possible.
The days just before the event may be stressful with family time, packing and life, but don´t forget your team that has to stay home. That is why you should keep your meetings and business routine as normal ahead of events. You never know, people may decide to join you the day before the event.
Let´s wrap up what you have to do
1. Buy as many tickets as you would like to bring people
2. If you get a no, ask what they would do if they had to make it
3. Promote, promote and promote events everytime you present your business
4. Be an authority before you become one and you will attract people to you
5. Prepare your team and make them excited ahead of the event
6. Connect with leaders and spend time with them together with your team
7. Travel together
8. Follow the training and give of yourself
9. Have fun
10. Come home safe
I hope you will take this opportunity to step up and become a network marketing leader.
You deserve it and your team members deserve it.
Got value from this post about How to be a network marketing leader at events? Then we would LOVE for you to comment below.
Research has shown that as you share my page, the universe will start to bring amazing things to your life 😉
P.S! In under 15 minutes you will learn how this marketing wizard RIGHT NOW is teaching thousands of brand new marketers the scientific way for you to make money with every piece of content you put online.