Email List building secrets is one of the areas where I see most Entrepreneurs fail. It's like closing your eyes when you have customers in your shop and you have no way to communicate with them.
Your customers are gone forever. Before we look into how this can be improved, let's dive into the topic.
Don't be fooled and believe the "instant riches" lie, although it is much easier to get started online, it is still a business.
Your business will thrive if you create a relationship with your customers.
Many people bypass list building all together and then wonder why they don't make much money, for this tiny effort you can make at least two to ten times as much money.
This is why so many offline businesses collect your contact information through a loyalty program.
The simplest and fastest way of establishing yourself as an expert in your field is to build a list of listeners.
Ever heard of "push-button" income?
Deliver quality email messages and you will find out first hand. Stop throwing your traffic away and start funneling it into a list of subscribers and watch your income explode.
Let's dive into email list building secrets
Email list building is the number one free method that will allow you to become a big boy. Not everybody who visits your site the first time will be in the "buying mindset." In most cases a prospect carefully weighs all options before purchasing.
You'll just give away your share of the market to your competitors. Your list can become one of your strongest assets that will give you profits on the long term, if you focus on it.
The strongest competitor in a niche is the one with the most mind share, that is what you are after. Following are a few tactics to get you started, don't underestimate, because of their simplicity, what they can do for you.
Building a list is closely connected with building traffic. If you want to build a quality list, then your source of traffic should be high quality too.
Traffic that is not targeted will result in list that is poor and unresponsive to your marketing.
Stay ahead of your competition with email list building secrets
Your goal is "not" to have a list targeted to nothing. Your goal is to have a list targeted to what you offer. Think quality and not quantity.
It's not hard to find online marketers with comparatively small lists that are highly targeted, and these people make a killing from those 'small' lists.
Still, you can find lots of marketers with lists of many thousands of people but their lists are untargeted.
PROFIT BIG WITH A TINY LIST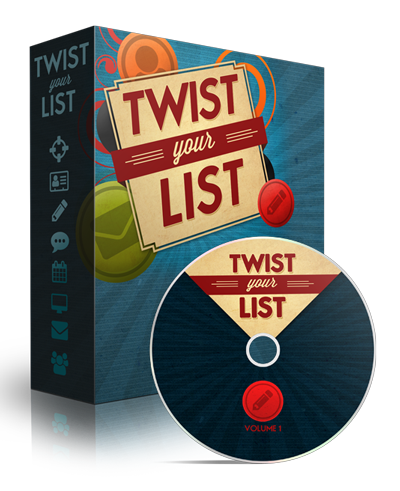 Think you need a list of 10K people to Make Money Online? NOPE! Transform even a Tiny List into a Cash-Flow Residual Machine
It's not only about list size, it's mainly about targeted and responsive.
Email list building doesn't have to be a long process if you take a little time to learn what you're doing. In fact, you can speed up the process by learning from those who have already mastered the techniques.
You could work with a mentor or teacher who can show you the best list building tactics.
With the right knowledge, building a large list of quality subscribers is quick and easy. When you have a mentor, there are many mistakes you can avoid on the long run.
Please, remember that this is business and if you apply leverage to your business then you will take off.
Prosperity and a successful business is staring you in your face, list building can take you to where you are trying to go.
Was this helpful? Drop me a comment below if you got value. Feel free to share this with your team mates that should know about this.
More Resources For Your Success:
10 Successful Recruiting Strategies ebook: The #1 Secret To What To Say To Your Prospects, So They Will Beg You To Enroll Them In Your Business, Even If You Are Brand New With No Results Yet
How to do Cold Market Prospecting On Social Media: Never run out of people to talk to about your business without leaving your home.
Join the 3% Who Make Real Money in Network Marketing: FREE 12 Minute Video Reveals the Raw Home Business TRUTH, and What it Takes to Join the 3%
Thomas Andre's Helping Entrepreneurs And Network Marketers To Have Success
Skype: aatham (name: Thomas Andre Molvig)
Email: thomas.andre(a)molvig.no (replace (a) with @ when sending email)
Watch me LIVE: facebook.com/molvigsfanpage
Considering Coaching? Check out my coaching offer molvig.net/coaching where we're getting incredible results for our clients, and is engineered to get you in PROFIT fast.
PS: Haven't made any sales yet, or would like to increase your sales? This Course will help you (and it's on sale for a limited time)
If you enjoyed this post about Email List Building Secrets That Can Add Thousands of Subscribers, feel free to share with others who should know and leave me your feedback in the comments below.