As promised I'm giving you the highly effective welcome emails template that creates instant trust and rapport with people joining your email list. This is very important if you want new subscribers and customers to know, like and trust you which are the basis if you want to make sales.
One mistake I did in the beginning of my entrepreneurship was to not build an email list with the people who followed my journey and consumed my content.
The way it worked back then, before I had learned how to craft effective welcome emails, was that I created content, published it on my blog, shared it on social media and it was consumed by someone who found it valuable.
I had no clue who those people were and I was depending on them to return to my blog and read my next content.
After I understood the importance of building my own email list, I've studied and bought courses teaching email marketing – including how to write effective welcome emails.
In this email I take you through the various elements that you NEED to include in your highly effective welcome emails template.
If that wasn't enough, I'm also giving you the option to download the exact copy of my emails so you don't have to start from scratch – just modify with your own twist and story and you're ready to publish your own effective welcome emails.
If you want to get started using autoresponders, you can get started with GetResponse and get $30 off your bill and watch my get-started-training for autoresponders.
Watch this video where I share my screen and show you my Highly Effective Welcome Emails Template That Creates Instant Trust And Rapport With People Joining Your Email List
Was this helpful? Then you may want to have a look at the training below.
PROFIT BIG WITH A TINY LIST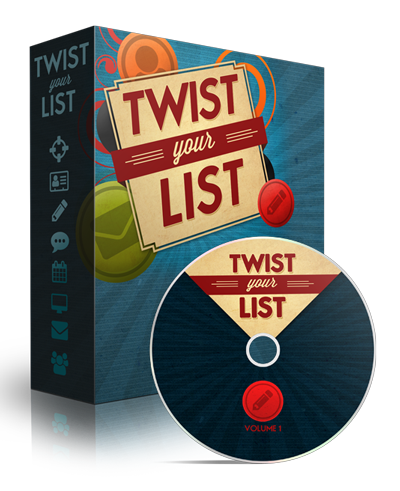 Think you need a list of 10K people to Make Money Online? NOPE! Transform even a Tiny List into a Cash-Flow Residual Machine
Drop me a comment below if you got value. Feel free to share this with your team mates that should know about this.
More Resources For Your Success:
10 Successful Recruiting Strategies ebook: The #1 Secret To What To Say To Your Prospects, So They Will Beg You To Enroll Them In Your Business, Even If You Are Brand New With No Results Yet
How to do Cold Market Prospecting On Social Media: Never run out of people to talk to about your business without leaving your home.
Join the 3% Who Make Real Money in Network Marketing: FREE 12 Minute Video Reveals the Raw Home Business TRUTH, and What it Takes to Join the 3% 
Thomas Andre's Helping Entrepreneurs And Network Marketers To Have Success
Skype: aatham (name: Thomas Andre Molvig)
Email: thomas.andre(a)molvig.no (replace (a) with @ when sending email)
Watch me LIVE: facebook.com/molvigsfanpage
Considering Coaching? Check out my coaching offer molvig.net/coaching where we're getting incredible results and is engineered to get you in PROFIT fast.
PS: Haven't made any sales yet, or would like to increase your sales? This Course will help you (and it's on sale for a limited time)
If you enjoyed this post about Highly Effective Welcome Emails Template That Creates Instant Trust And Rapport With People Joining Your Email List, feel free to share with others who should know and leave me your feedback in the comments below.