Duplication in Network Marketing is probably the main reason you got started in the first place.  Am I right? The power of leveraging the work of a (huge) team is for many entrepreneurs the solution to freedom.
Duplication in network marketing can be difficult, or it can be easy. As easy as biking?
I have a question for you.
How Would It Make You Feel If…
…You were having familytime and your phone lit up, and it was a commission notification, not generated by your effort, but the effort from one in your team?
6-FIGURE RESIDUAL INCOME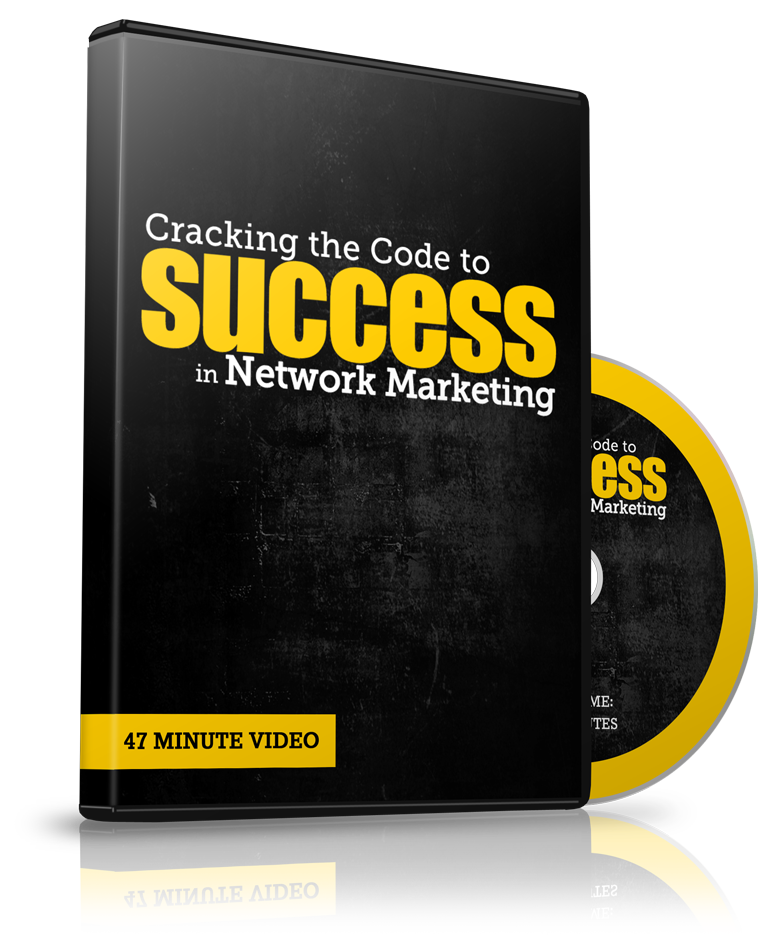 FREE TRAINING: 25+ year MLM vet wants to give you the 17 irrefutable laws to build a 6-Figure Residual in YOUR company.
Duplication will ensure you success in network marketing.
It will make your business grow even if you are not actively working on it.
You will succeed while you sleep if you take duplication in network marketing to the extreme.
I'm not saying it won't require hard work, and consistant focus from you, because it will, but what I know is that it's worth it in the end.
Worth it when you have worked it for the time required.
Follow these four steps for succeeding with duplication in network marketing
1 SHARE your knowledge
Let your team get to know what they need to do to start a wealthy business.
Show them how the system works and
give them information about the basic tools and features.
Inform them of training that is available and
let them feel the amazing atmosphere of going to events.
2 SHOW others what to do
Imagine that the new members are your children.
Learning through imitation is very effective, both for children and new members.
If you want them to prospect and recruit, you must do it yourself too.
Show them the process by showing them while you do it yourself.
Share your story of when and how you recruited someone for the first time.
Be a great example and they will follow your leadership.
3 EMPOWER them
Let your new members take the leadership on their own.
Let them hold presentations, assist them the first few times and when necessary and let them close their first deals.
After experiencing the first steps of success, they will invest in further steps.
Push them over a limit that makes it harder to quit.
Help them to a level of success that will justify their decision to join network marketing.
4 MOTIVATE and INSPIRE
Now that your new member is ready to take responsibility, it's time to repeat the process.
What's amazing is that the procedure can be used by a lot of people at the same time, without all being in the same phase in their biz.
This allows you to multiply the effects and create a moment in your team.
If your team feels that business is moving fast hey will also do it.
Follow these steps and my wish for you is that duplication in network marketing will become as easy as biking for you.
PS! Will you allow me to quickly share with you what I do that is duplicating very well? How I've built a team of more than 1,000 in my downline? Send me a chat message here and I'll share it with you.
Was this helpful? Drop me a comment below if you got value. Feel free to share this with your team mates that should know about this.
More Resources For Your Success:
10 Successful Recruiting Strategies ebook: The #1 Secret To What To Say To Your Prospects, So They Will Beg You To Enroll Them In Your Business, Even If You Are Brand New With No Results Yet
How to do Cold Market Prospecting On Social Media: Never run out of people to talk to about your business without leaving your home.
Join the 3% Who Make Real Money in Network Marketing: FREE 12 Minute Video Reveals the Raw Home Business TRUTH, and What it Takes to Join the 3%
Thomas Andre's Helping Entrepreneurs And Network Marketers To Have Success
Skype: aatham (name: Thomas Andre Molvig)
Email: thomas.andre(a)molvig.no (replace (a) with @ when sending email)
Watch me LIVE: facebook.com/molvigsfanpage
Considering Coaching? Check out my coaching offer molvig.net/coaching where we're getting incredible results for our clients, and is engineered to get you in PROFIT fast.
PS: Haven't made any sales yet, or would like to increase your sales? This Course will help you (and it's on sale for a limited time)
If you enjoyed this post about How To Make Duplication In Network Marketing Easy As Biking, feel free to share with others who should know and leave me your feedback in the comments below.