Looking for ways to improve your business networking skills? Congratulations, you've come to the right place.
Wikipedia has the following definition of business networking:
https://en.m.wikipedia.org/wiki/Business_networking
A business network is a type of business social network which is developed to help business people connect with other managers and entrepreneurs to further each other's business interests by forming mutually beneficial business relationships.
Let's dive into the 5 Business Networking tips
Business networking is vital if you want to get your brand and services known in your market, and increase your prospect flow, sales, and contacts. If you're a great networker, you'll be able to establish mutually beneficial relationships that help to advance your career and build the reputation of your company.
Interacting with other professionals is critical to business success for all entrepreneurs and this article will help you understand the importance of business networking.
If you want to be a better at making connections at business functions, take note of the following tips.
First, though, consider the reason many entrepreneurs fail to shine during networking events so that you can avoid the problem.
1 Why you might find business networking difficult
You may find interacting with strangers easy in youryour day-to-day life. When it comes to networking events, however, you may clam up and feel that you're way outside your comfort zone. Instead of mingling with potentially helpful business contacts, you say very little and come away without any benefits from having attended the business networking event.
You see, there's a difference between striking up everyday conversations with strangers and those at business functions. A big difference is that you don't need to impress the people you meet at the bus stop or in the queue at your local store.
However, you do want to make a good impression on prospective clients and business contacts when business networking at these events though.
The good thing is that if this is you today, you can make it something of the past and learn the skills you need to become a pro at business networking.
How to solve the problem you have with business networking today. If you usually hang out by the food table or with the only person you know at networking events, you need to drum up confidence and change your mindset. The first step is to set a goal before you attend networking events.
2 Setting your goal
Your goal might be to socialize with at least two people at the next event you attend. Include swapping contact details and getting to know a little about them and what they do in your plan. Asking questions and let the other person talk about themselves, will always be a winner when it comes to business networking.
Also, understand what you want to gain from meeting people. How may they assist you and in what ways might you might help them? Focusing on how you can serve them, and not the other way around, will be key to your business networking success.
There is a fact that when we want something from other people, we become nervous and insecure. When you don't have any other hidden agenda than finding out how you can serve other people, you will feel more relaxed, more comfortable and have greater success with business networking.
After the event, assess how well your idea worked. How did you succeed and what could you have done better? Continually set similar goals and modify them until you get terrific results.
By evaluating your efforts, what worked and what didn't, you will constantly improve and become better and better at it. There is a fact that most people never evaluate their efforts, hence they never improve and reach their full potential.
3 Mingle and connect
Don't make the mistake of only sticking close to people you already know when networking. Yes this is the most comfortable thing to do, but it won't take you any closer to your goal that you've set for your business networking.
Instead, greet friends and associates, but move away from them before you have the chance to huddle together, shutting yourself off from new contacts. Likewise, don't sit in a corner playing with your smartphone – you can do that at home. Make the most of the opportunity to circulate with people you only meet at the event.
6-FIGURE RESIDUAL INCOME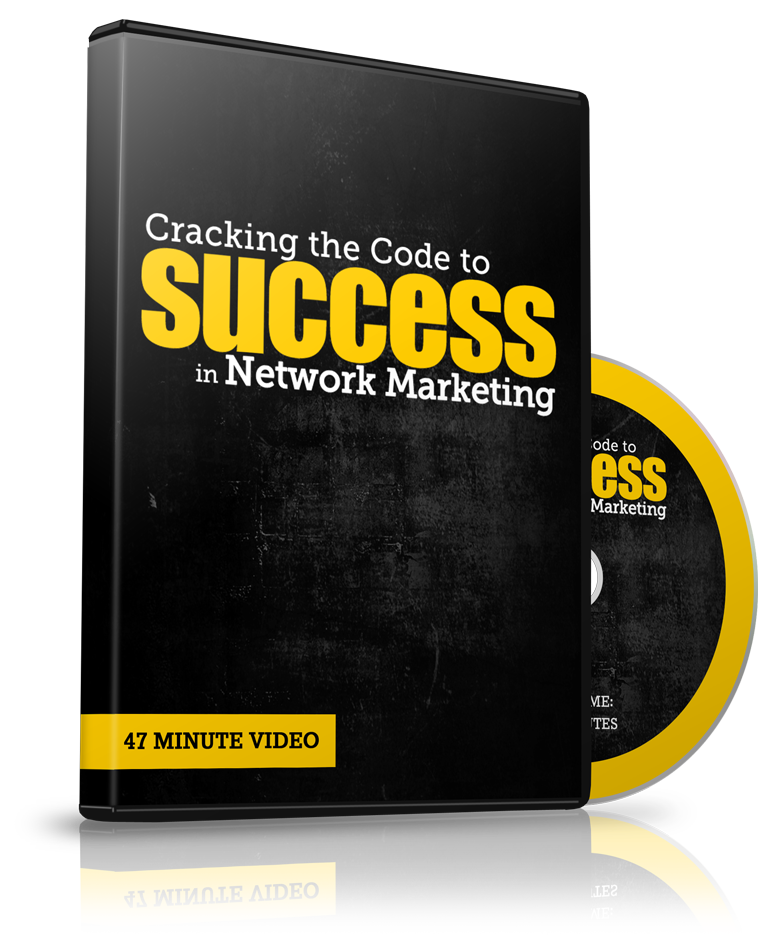 FREE TRAINING: 25+ year MLM vet wants to give you the 17 irrefutable laws to build a 6-Figure Residual in YOUR company.
4 Focus on getting to know people
Of course, you want to let people know about you and your business, but first, concentrate on getting to know others. Doing so will take the pressure off you to be seen as impressive and put those you talk with at ease.
Don't you just hate it when people only want to talk about themselves all the time? Don't be that person. Being different will make you stand out of the crowd and you will have more than enough opportunities to follow up later with people you meet at business events.
One of my mentors, Eric Worre, thought me that if you want people to become interested in what you do, you ask them 'what do you do' first and then listen carefully. When they are done telling you about what they do, they will ask you the same; what do you do.
Now you have a golden chance to tell them what you do and they will listen because you showed interest and listened to them first. Remember to use proven communication skills. Listen attentively to what is said and ask open-ended questions – these can't be replied to with a simple 'yes' or 'no.'
Proper questions to ask include "What is it about your business that fires your passion?"
Or, "how did you get involved in your chosen line of work?"
Or, "what would you say has worked well for you in your business?"
Or, "if you were to start all over again, what would you do different?"
Most entrepreneurs would love to talk about this and regardless of where you are in your business, you will pick up valuable nuggets you can use in your business journey. Rehearse how to describe your business in two minutes without being salesy
Get prepared to responding to the question, "what do you do?"
Aim to include essential elements in your reply. Your contacts will remember your name, where you're from, and what your business entails better than most other things you say, so be sure to get such data into the conversation.
Not only talk about your company, talk about you
Also, bear in mind; you'll be more memorable if you talk about the amusing way your company got its name than if you discuss the weather or how difficult it was finding a parking space.
Just like you, people are tired of facts and numbers. Make your answer in a way that you share stories to tell the facts. Stories about your customers, how they benefit from your products, something that has happened in your business that had a big impact on your business etc.
Facts tell, stories sell
THE TOP EARNER FRAMEWORK?

FINALLY Unlock the 3-Step Framework and Learn How to Get Fresh Leads, Sales & Sign-Ups in YOUR Business Leveraging the Power of the Internet.
5 Follow up within 48 hours
One of my mentors, Ray Higdon, told me: Never bring your own business cards to events, collect them.
How often have you been called by a person you gave your business card to? 1 out of 100?
Here is where you will stand out from the crowd and follow up. In a way this is like a sales funnel. 1) collect business card 2) connect and determine the need of the person 3) offer your solution 4) make the sale that will fulfill the need of that person.
Follow up with all your new connections within two days of attending the networking event. Leave it any longer, and people might not recall having met you. Plus, your new associates may be keen to interact with you if you strike while the iron's hot. One more thing to remember is that the most valuable persons are being approached by many people and may decide to join other opportunities if you delay.
Making the most of business networking will boost your reputation and lead to the advancement of your career and greater success. Also, having a clear goal in mind, focusing on others, and creating a stellar way to describe what you do will give you confidence and help you enjoy business events.
Start practicing on your personal story on "what do you do" and learn by heart open questions you will ask to get to know people you meet at business events.
Was this helpful? Drop me a comment below if you got value. Feel free to share this with your team mates that should know about this.
More Resources For Your Success:
10 Successful Recruiting Strategies ebook: The #1 Secret To What To Say To Your Prospects, So They Will Beg You To Enroll Them In Your Business, Even If You Are Brand New With No Results Yet
How to do Cold Market Prospecting On Social Media: Never run out of people to talk to about your business without leaving your home.
Join the 3% Who Make Real Money in Network Marketing: FREE 12 Minute Video Reveals the Raw Home Business TRUTH, and What it Takes to Join the 3%
Thomas Andre's Helping Entrepreneurs And Network Marketers To Have Success
Skype: aatham (name: Thomas Andre Molvig)
Email: thomas.andre(a)molvig.no (replace (a) with @ when sending email)
Watch me LIVE: facebook.com/molvigsfanpage
Considering Coaching? Check out my coaching offer molvig.net/coaching where we're getting incredible results for our clients, and is engineered to get you in PROFIT fast.
PS: Haven't made any sales yet, or would like to increase your sales? This Course will help you (and it's on sale for a limited time)
If you enjoyed this post about 5 Business Networking Tips That Are Crucial For Your Success, feel free to share with others who should know and leave me your feedback in the comments below.